Step 2
You're in. Select your voice prompt recording and the output file format. If needed, you can save these as favourites, to save time in future.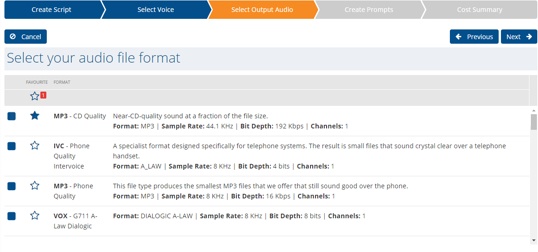 Step 3
Type in your script or perform a bulk upload. Now's also the time to enter any special instructions for your voice artist.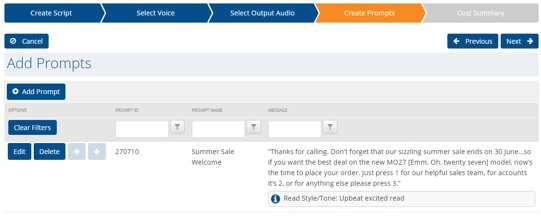 Step 4
Pay for your recordings either with PromptVoice credit or via our secure checkout, using debit or credit card or Paypal. Once that's done, you can make use of the dashboard to track the progress of the recordings. We'll have your prompts ready within five days and email you a link to the file. And that's it – you'll soon be building up an easily searchable online library of recordings to use!