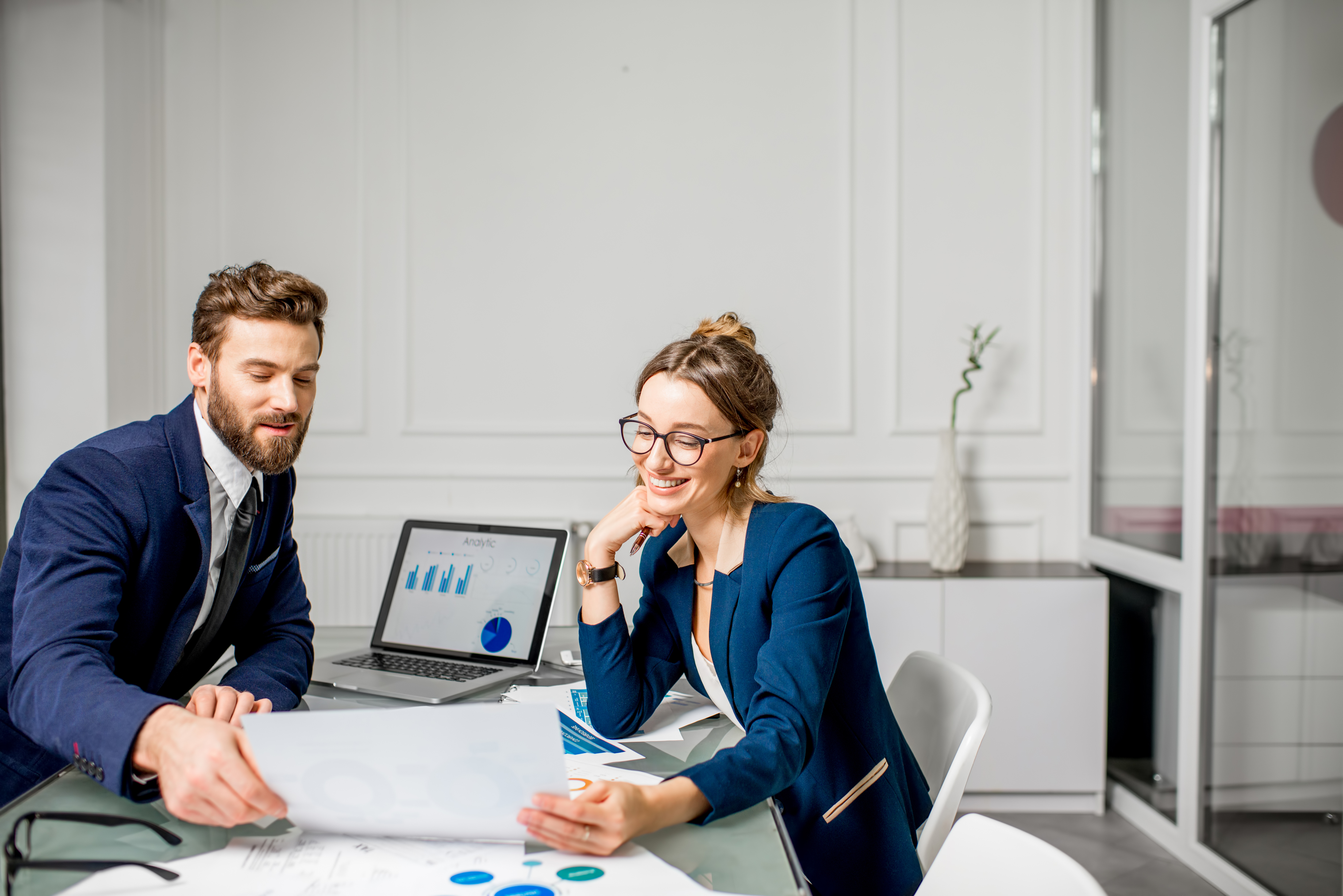 Monthly Recurring Revenue (MRR) can help you make budgeting decisions, predict business growth, and decrease volatility. There are several ways to increase monthly recurring revenue, and expand your business to start gathering MRR streams. We sat down with our Head of Channel, Laura Maddocks to discuss the ways channel resellers can grow their monthly recurring revenue streams, and the benefits of doing so.
Q: What is monthly recurring revenue or MRR?
Monthly Recurring Revenue is the income you can expect to generate every month from the PromptVoice solution. You can calculate your MRR by multiplying your total subscribing customers by their actual monthly subscription value, or the average subscription value. This provides a more reliable income stream, and more and more telecoms providers are moving to the MRR or 'OpEx' business model.
Q: How can channel partners increase monthly recurring revenue?
There are essentially three ways to increase monthly recurring revenue: gain more subscribing customers, upsell existing customers to a higher tier, and reduce customer churn by making sure customers want to stay at the end of their initial contract term, but there are a number of things that can help you achieve these objectives:
Price Discrimination: Make your PromptVoice service more accessible to SMEs, and even more valuable to Enterprise and Contact Centre customers. With PromptVoice's subscription packages sold at different price points, we've tried to reduce the barrier to adoption. Additional services help increase the value of your entire proposition, and helps you offer service features that meet the needs of all your customers. Each package is more expensive, but offers a deeper and wider scope of features and usage limits.
Optimal price discrimination means giving each customer exactly the services they want for exactly the price they want to pay. Of course, this ideal scenario isn't realistic; it's impossible to know exactly what every customer wants and what they'll actually pay for. However, it does indicate that more packages equate to more customers and therefore more sales, as long as pricing structures and sales processes are kept simple.
Targeted Advertising: By using PromptVoice's white label marketing toolkit you can communicate the service to all your customers by utilising our launch campaign materials.
Ensuring your customers are automatically set up with user access ahead of a launch to your existing base will give them the ability to see the service, features and subscription packages and puts the trust and power over to them to be able to self-upgrade to the right package for them. It drastically reduces the time and effort required for your sales and account management teams to demo, or sell the services to your customers, yet subscriptions and MRR continue to increase.
Within the PromptVoice portal, our reseller partners are able to see which customers are using specific features, and which customers are already using subscription plans, by using the portal's built in reporting functions. The reporting area shows resellers when their customers last logged in to the service, so they can identify warm leads who might be thinking of upgrading, or send targeted marketing materials to those who are yet to engage.
Using the white label marketing collateral, available to download from the marketing toolkit, we help PromptVoice partners target their customers through email, inbound digital marketing, and social advertising - nurturing more subscribers and increasing MRR.
Freemium Strategy: Our freemium and pay as you go approaches are a great way to get new and existing customers to sign in and upgrade. It can also be a great way to encourage customers to move up to the next package because as they start to navigate the portal, they will be up-sold to by the in-app sales messages.
Q: What's the recipe for ensuring these strategies work in practice?
If you use these strategies to increase your MRR, make sure to keep the following in mind:
Easy movement: Generally, customers must be able to move between packages without disruption or the need to contact you for pricing or to purchase. We advise making your RRPs visible to all of your customers. Of course, on the higher packages you may like to have a conversation to understand their needs, in which case it's very simple and quick to configure 'price on application' for those higher value subscription packages, to avoid leaving any revenue opportunities behind.
Let customers decide: Allow your customers to self-upgrade their subscription plan and gain access to the features that benefit them immediately.
Ask for feedback: If your customer didn't want to continue using the package, ask why, and send us the feedback so we can help you in the customer's sales cycle, and develop the portal in ways that help you minimise customer churn!
Q: How can you guarantee the longevity of your MRR streams?
Keeping the customers you have is just as important as earning new customers. A customer retention team can help reduce customer churn and keep your current customers from moving to competitors, or moving to lower tiers of service. For your customer retention team to be effective, they must have the power and independence to give customers what they need. When building your customer retention processes, think about:
Utilising feedback effectively: Your customer retention team is in the perfect position to gain valuable feedback. Give them tools to organise, communicate and utilise the feedback they receive.
The power to help: Your customer retention team should have the power to give discounts, extra features, free subscriptions and other incentives to solve problems and keep customers happy.
Integrate your team: Your customer retention team can be a valuable part of many of the strategies I've previously mentioned. Keep your team updated and well-informed on these strategies.
Knowing how to increase your monthly recurring revenue streams can help balance your income, and support long-term growth.
Think creatively, talk to your customers about their needs, and see what your competitors are doing. With the right strategy, you can start to increase your MRR to support long-term growth and sustainability.
Not partnered with us yet? Get in touch to talk about how we can help you grow your monthly recurring revenue streams!
Follow us on LinkedIn and Twitter for more updates on when further resources become available.