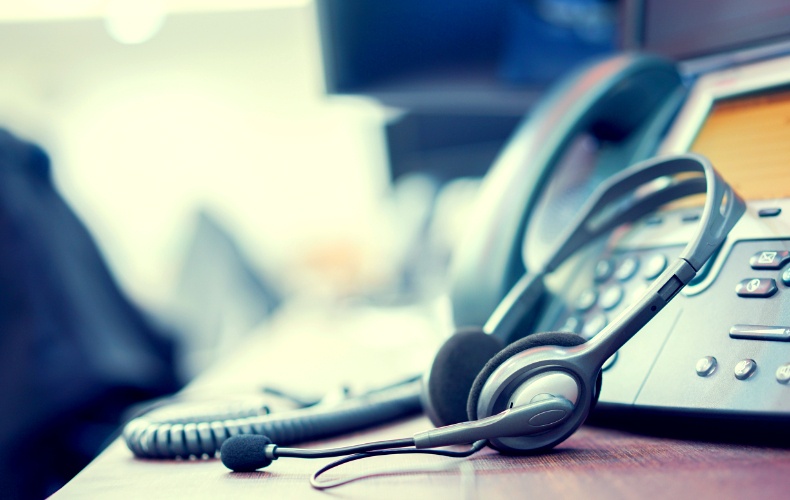 Giving your customers a positive telephony experience is essential for building brand loyalty, trust, and providing great customer service. But how should you go about designing a telephony system that'll leave your customers singing your praises? Here we outline the steps required to take your telephony system from zero to hero.
Design Amazing IVRs
Interactive Voice Responses (IVRs) can be an awesome tool for both your business and your customers. Implemented well, they act as a useful self-service system, allowing your customers to get through to the right agent to solve their problems quickly. But when handled poorly, they can leave your customers bouncing back and forth between options, causing great frustration. Here are some tips for making your IVR system the best it can be:
Start by making your scripts sound more human. Avoid repetitive phrases like "please press one, please press two" and swap them for "choose one" or "it's two for..." It's a small change, but making your IVRs more conversational can make a world of difference to your customer's experience.
Next up, contractions, by which we mean using "it's" instead of "it is" or "you'll" instead of "you will". This type of every day language works much better for telephony systems, as it's more natural and often more engaging.
Finally, keep it short. Do you really need all the options you have on your current IVR system? If some of your options are routed to the same team, it probably makes to combine them. This will shorten your IVR menu, reducing the chances of your customers getting lost in the system. In a perfect world, you'll have fewer than 4 options. You're aiming for an easy-to-navigate menu that gets your customers in-queue as swiftly as possible!

Create Effective On-Hold Messaging
How you choose to handle your on-hold message scripts can make the difference between callers happy to hold and callers who will tell all their friends about their awful customer service experience. For this reason, you need to get on-hold messaging right.
To begin, take a look at how long, on average, your customers are waiting in-queue. It could be 30 seconds or it could be 20 minutes. This data will inform the direction in which you should take your on-hold messaging – whether you go informative for short hold times or employ deflection messages and channel shifting to cut long queues. The basic ingredients for perfect deflection messages are:
An empathetic opening, e.g "we're sorry to keep you waiting"
A great alternative to being in-queue, e.g "why not track your order online?"
An attractive call to action, e.g "so why not check it out today by visiting…"
The struggle of long wait times can be also be alleviated with a bit of creative thinking on your part. Perhaps you could inject some humour into your on-hold messaging script –brand image allowing – or maybe you could feature relaxing spa music to keep your callers calm. Have fun creating your on-hold messaging – anything that isn't your typical, "thank you for holding" message is likely to greatly improve your customer's experience.
Although on-hold messaging does offer you a great opportunity to promote offers and new products, don't bombard your callers with messages. We recommend you leave at least a 15 second music break between your messages to give callers a chance to digest the information already given to them. Additionally, just like with your IVR script, it's important to avoid repetition. You don't need to repeatedly inform customers that they are on-hold – they're well aware of that fact, and being reminded every 5 seconds will serve only to add to the frustration.
Following the advice set out here will ensure your telephony system works for your customers and your business. Creating stand-out telephony experiences is what we're all about here at PromptVoice, so if you're ready to take your voice prompts and on-hold messaging to the next level, chat to us today.